At The MJW Group, we know that to create authentic change, you have to focus on what matters.
We've spent over 13 years working in corporate America, learning the consumer goods, manufacturing, retail and aerospace industries inside and out. We have always looked beyond the common usual communications of daily cyclical meetings and email correspondences to understand how one can positively influence the Big Picture. We know that you have to be flexible, adaptable and coachable just to come out in decent shape – let alone excel!
We understand where you're coming from:
You offer a meaningful service to your clients or customers.

You want to build a profitable business, and aren't afraid of making money.

You have the drive to succeed in business, and you're ready for guidance to help you pivot in the right direction.
We apply simple, powerful principles to the challenges you're facing. This allows us to develop effective, repeatable processes to help you attain high performance.
Our balanced approach focuses on people, leadership, methodologies, mental attitudes and paradigms. Your ability to design a positive outlook is essential to Closing The Questic Gap between your current capabilities and your vision for the future.
Data and imagination.
Analytics and creativity.
We embrace and inspire growth and development through innovation rather than complacency.
Our Core Values:
Authenticity-We approach every client's endeavor with customization to foster brand recognition.
Integrity-Business should be conducted through data-driven decisions, as well as, sound business practices. We focus on what's right rather than what's easy.
Learning-We embrace and inspire growth and development through innovation versus complacency.
Legacy-We seek to achieve positive change with the clients we work with and deliver exceptional results for their desired outcomes.
Quality over Quantity-We pride ourselves on taking action based on why we do what we do and not on how much we do.
Chief Impact Visionary Officer, CIVO
If your struggle is data and quantification, I'm your girl. I got you covered!
I serve businesses by teaching them how to achieve more with the people, processes, and tools available to them. The 5 P's are all I know ... Prior Planning Prevents Poor Performance.
Analytical rewired. Jennifer began her career as an engineer, and combines analytical ingenuity with a talent for leadership. With a decade of professional experience informing her expertise in supply chain strategy and process and systems design, Jennifer is a talented communicator with a passion for motivating clients to transform their assumptions and achieve high performance. She is known for applying her sharp analytical skills to develop innovative solutions.
Jennifer has a degree in industrial engineering from the University of Central Florida, and holds an MBA in general management from Troy University Atlanta.
Reach out: jennifer@themjwgrp.com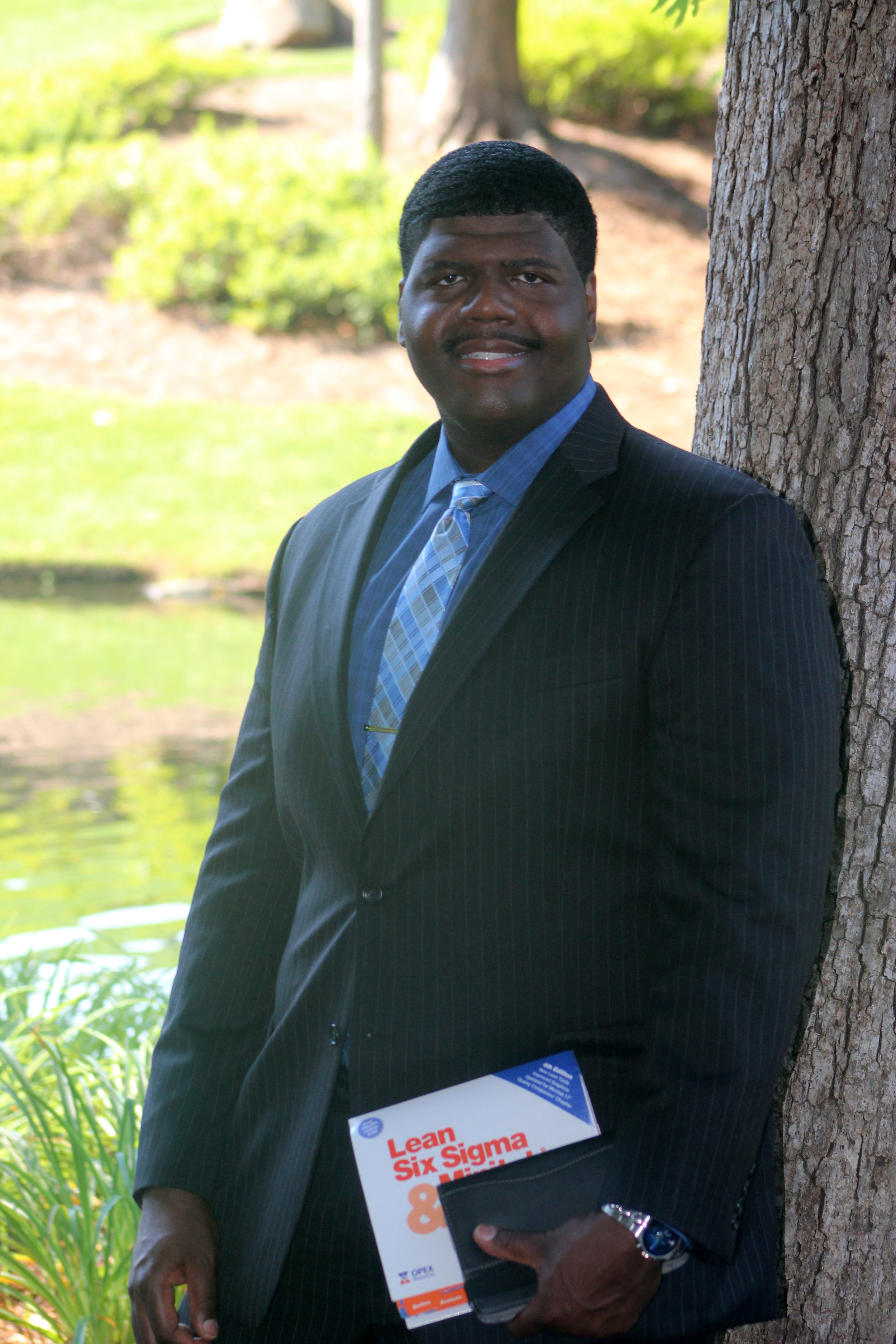 Chief Platform Operating Officer, CPOO
Dynamic continuous improvement. An engineer by training, Marcus takes pride in guiding organizations back to the fundamental concepts that fosters organic growth. He is an exemplary leader with a track record of obtaining well over $2 million in operating savings in both Infrastructure and First Past Yield initiatives. His strong belief in Closing The Questic Gap between where your current capabilities are and where you envision yourself tomorrow is heavily rooted in your ability to mentally construct a positive ideal.
Marcus is a certified Lean Six Sigma Green Belt, and holds degrees in engineering technology and mechanical engineering from the University of Central Florida.
Reach out: marcus@themjwgrp.com